The procedures for removing domestic heating oil tanks and commercially sized tanks are essentially the same.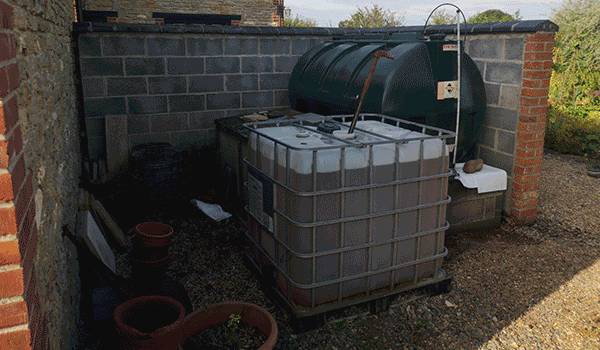 Here are some pictures of an installation that we completed in 1 and a half days
The customer was impressed with both the speed and quality of our work,
Call the office Now for your free site visit !
01258 472 619
Typically, after the initial free assessment of the current oil tank installation we will check your garden for access and perform an Environmental Risk Assessment for oil storage. Then we present a solution that will comply with current building regulations, oil storage regulations and OFTEC guidelines. Lastly, after your agreement with the quotation cost and on your instruction, we will start the oil tank removal and replacement by:
Pumping out your existing oil to our safe holding tank.
Disconnecting, removing and recycling the old tank within both environmental code and best practices.
Pressure testing the old oil pipe. (If required for re-use)
Constructing a base suitable for the new tank.
Installing the oil tank replacement and connecting to the oil feed pipe.
Transfer of the oil out of the holding tank into the new installation.
Bleeding the oil pipes, priming the appliances and testing.
Issue of an OFTEC CD10 completion report and registering the work with OFTEC, who will issue a Certificate of Conformity to you.